South London, 1998: Noni, a young, brown-skinned girl, takes the stage in a large school auditorium. The audience, modestly sized, is all white. Powerful, assured, the girl begins to sing: Why you wanna fly, blackbird? You ain't never gonna fly / No place big enough for holding all the tears you're gonna cry / Cause your mama's name was Lonely and your Daddy's name was Pain / and they called you Little Sorrow cause you'll never love again." A long silence hangs, then an eruption of applause, as though something sacred has been called down by a child somehow older than everyone in the room.

Though her performance is patently the best, the first place prize goes to another child, a Shirley Temple-esque tap dancer.

So begins Gina Prince-Bythewood's drama Beyond the Lights, an intense, high-impact look at Noni (Gugu Mbatha-Raw)'s life in the wake of her explosive rise to superstardom in adulthood, as her massive fame—and private suffering—very nearly bring her to the edge. The film plunges into Noni's life and struggle towards reclaiming her own self and her body, as her public and private selves are subject to all manner of common scrutiny. It does not take us long to find that her life of stardom is not all that it appears to be—and worse, that the child performing in a school auditorium, singing the blues before a few sets of peering eyes, has long since been caged up, and snuffed out.

Beyond the Lights is many things—a drama, a love story, a comedy in unexpected moments. It boasts a superb cast, led by Gugu Mbatha-Raw along with Nate Parker and Minnie Driver, all of whom bring remarkable depth and pathos to each of their roles. But for all its narrative appeal—and humane treatment of its characters— it is unflinching, too, in its distrust of constructed identity, particularly in where this intersects with perceptions of blackness.

We sit in the passenger seat of Noni's life for the duration of the film, through its measured joys and frequent moments of internal torment. Her prescribed public image—the hyper-sexualized bad-girl—never seems to be only a mask. With virtually no say in how she may present herself to the world as a performer, her persona serves largely as a tool for commercial exploitation at the hands of (mostly) white male agents, directors, and co-artists. "I feel like I'm suffocating in the street," Noni says, "and no one can see me dying."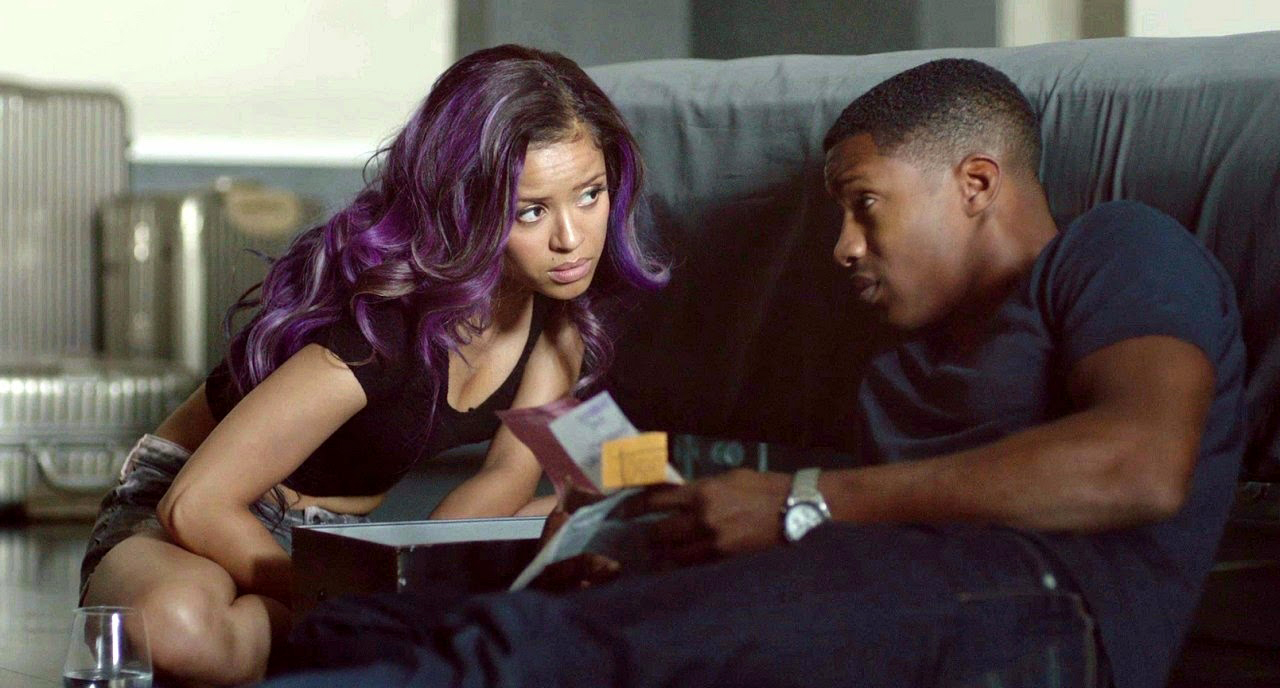 The injustices of constructed identity prescribed for women and people of color—whether in or out of the public eye—are nothing new. Beyond the Lights tackles this with a clear vision, in which it wages a nuanced critique against the kind of exploitation it disdains, while still maintaining the heart and integrity of the story it wishes to tell. Noni's status as a celebrity, a person whose life has been co-opted into the public domain, is the reality of her particular story. Although it is not merely a metaphor for blackness in the West, the analogy urges us to acknowledge these parallels.

The relevance of these critiques are all too necessary, especially now. I think of relatively recent incidents, noticeably in the world of cinema: #OscarsSoWhite blazed away on Twitter in the weeks leading up to the ceremonies. Joseph Fiennes was cast to play Michael Jackson in an upcoming film (despite interviews surfacing in which Michael Jackson explicitly states that he wished never to be portrayed in film by a white person.) Shortly after, Meryl Streep came under some public scrutiny when, after being criticized for assembling an all-white panel of judges for the Berlin Film Festival, she was asked to comment. "We're all from Africa originally, you know," Meryl said. "We're all Berliners; we're all Africans, really."

No, Meryl, we're not.

It leaves me wondering what spheres of black existence—again, public and private—have remained un-defrauded in terms of public perception. These coded modes of theft, though certainly not acts of physical violence, are not any less damaging simply because their effects are less visible. There are enough who are hurt by it, who are frustrated and silenced by public indifference.

Here, Beyond the Lights raises these issues in such a way that resists being ignored once you've encountered it. It's a film of striking empathy, one that understands the human need for redemption in the most etymological sense of the word—for something lost to be recovered, ransomed back from where it has been stolen.